Powered by Eagle Eye Networks
Are you an ADI Integrator?

A Capture Cloud VMS account is required to install a bridge. Only one account per Integrator is required. Call +1 (512) 301-9710 and have your ADI account number available.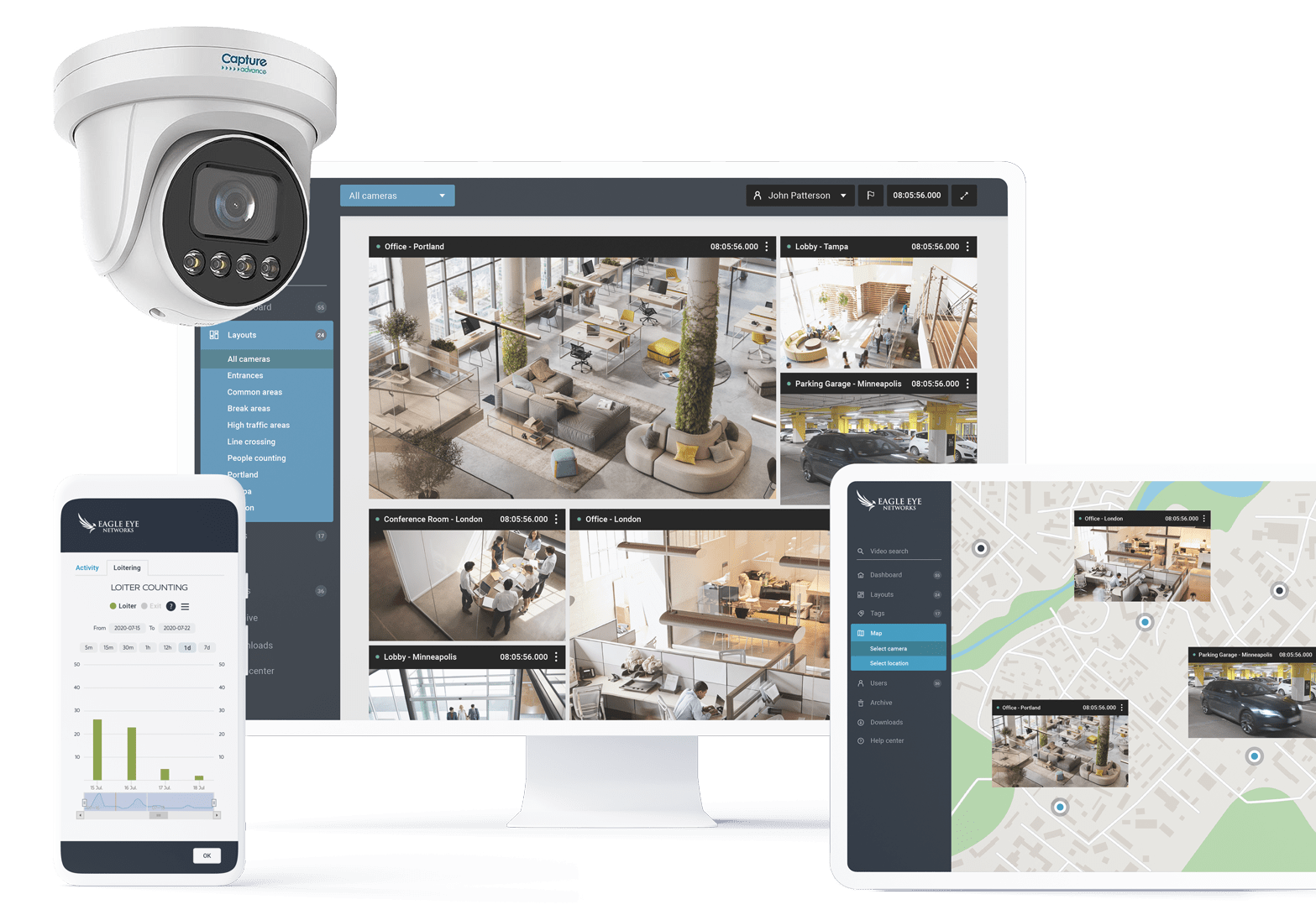 First Time Installation Videos
Adding an End-user Account
[1:15 secs]
Learn how to add a new end-user account in order to add a bridge and camera.
Adding a Bridge
[1:26 secs]
Learn how to connect to the bridge and where to use the AttachID that comes with each bridge.
Adding a Camera
[1:26 secs]
Learn how to add available cameras to the VMS, see an image preview and adjust settings.
View and Review Video
[2:41 secs]
Learn how to view live and historic video.
Download Video
[1:24 secs]
Learn how to download video.
Learn how to share video.

Eagle Eye Networks offers 24/7 customer support. Our team is happy to assist you, whether you need help completing an install or have questions about your account. Call +1 (512)-301-9710, email support@capturecloudvms.com, or visit the Support Portal below.

There's no need to rip and replace existing cameras. Eagle Eye Networks makes installations easier by supporting over 10,000 cameras including IP, Analog, and HD over Coax models.

Use this tool to enter information about your cameras and receive recommendations for which Eagle Eye Bridge, CMVR, and/or Switch you'll need for your upcoming project.

Become more Eagle Eye knowledgeable – on your terms and at your convenience – for deeper product knowledge, speedier installations, and ultimately, a greater bottom line.

Capture Cloud VMS - Eagle Eye Resources
Explore our centralized resource center, covering everything
from product features and practical how-tos to industry solutions and trend reports.